MEATER®+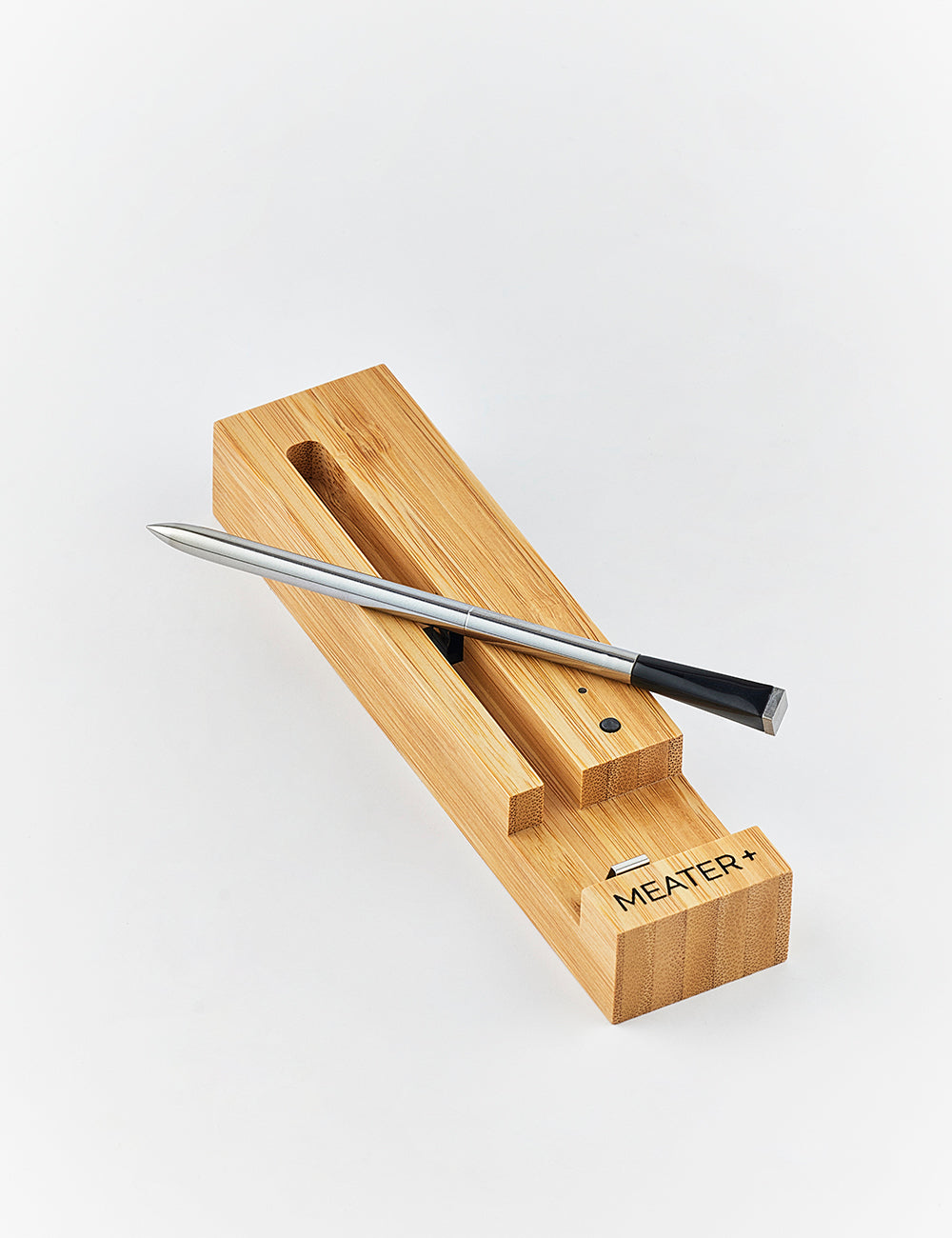 MEATER®+ is the first truly wireless smart meat thermometer that includes a built-in Bluetooth repeater designed to extend wireless range.
Up to 165ft Wireless Range.
The world's best selling meat thermometer with Bluetooth repeater! Get freedom from your grill, smoker, or kitchen.
Built-in Bluetooth repeater in the charger extends the wireless range up to 165ft.
100% Wire-Free: No wires. No fuss! The first truly wireless smart meat thermometer.
2 Sensors, 1 Probe: Dual temperature sensors can monitor internal meat temperature and ambient.

Guided Cook System: Walks you through every step of the cooking process to guarantee perfect and consistent results.
Advanced Estimator Algorithm: Estimates how long to cook and rest your food to help plan your meal and manage your time.
Connectivity Suite: Monitor your cook from a phone or tablet over Bluetooth.
Extend your wireless range using MEATER® Link WIFI and the MEATER® Cloud.