Multipurpose Bowls Duo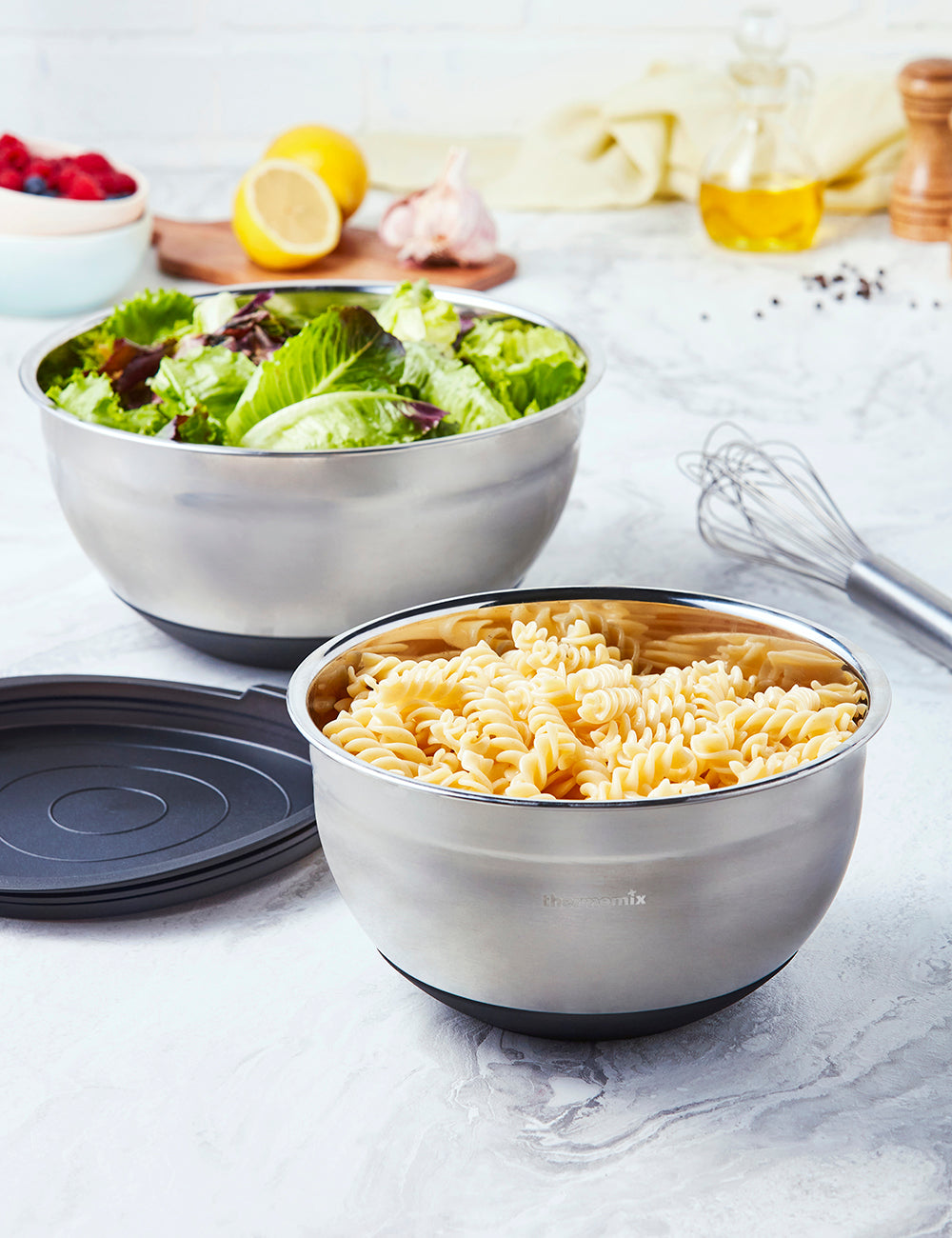 With this Multipurpose bowl, made of high-quality stainless steel, baking and cooking become an easy task. Whether for stirring, mixing, marinating, storing or cooling, this timeless designed product fits perfectly to any cooking preparation. The extra-flat pouring rim makes pouring out liquids easier. The bowl is resistant to food acids and at temperatures between -0.4°F and +122°F.
The bigger bowl has a capacity of approx. 4 liters and the smaller one of approx. 3.1 liters, the lid will enable you to ideally store the food or liquid contained inside.