TM6® Spatula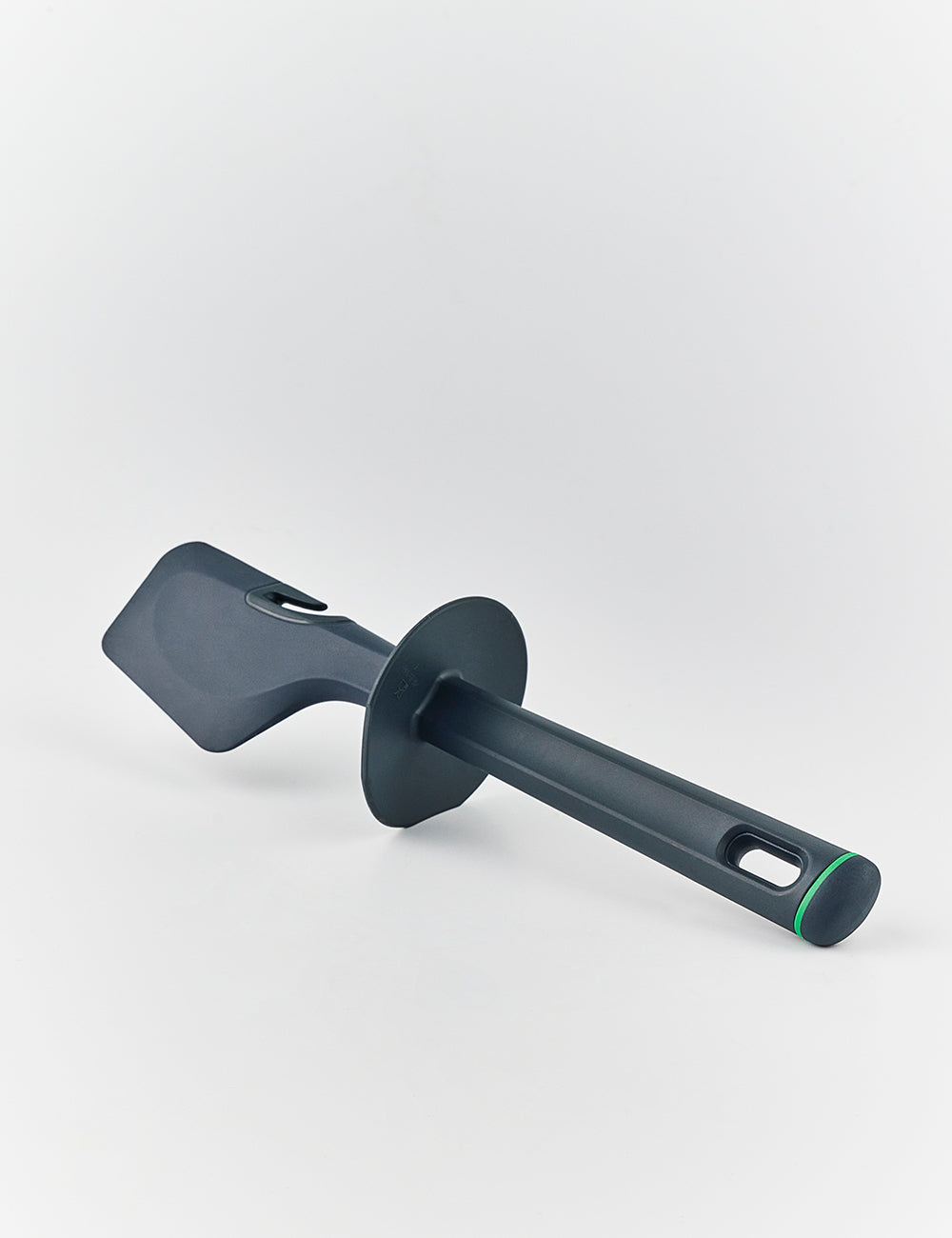 The Thermomix® Spatula is perfectly shaped to fit between the blades and the wall of the mixing bowl. A smart design and multiple uses make this an essential component of the Thermomix TM6®. The hook on the edge is essential for easily (and safely) removing the simmering basket out of the mixing bowl. The good news is, the new TM6® spatula is perfect for use in the TM5. Compared to its predecessor, the spatula of the Thermomix ® TM6® is a bit longer and grippier, with a flexible tip. So now food such as dough, creams or ice can be more easily removed from the bowl.
Notice: Do not touch the sharp edges of the blades of the mixing knife with the spatula to keep the soft part in pristine condition.
Tip: Use its hook to remove a hot simmering basket.