Thermomix® Carry Bag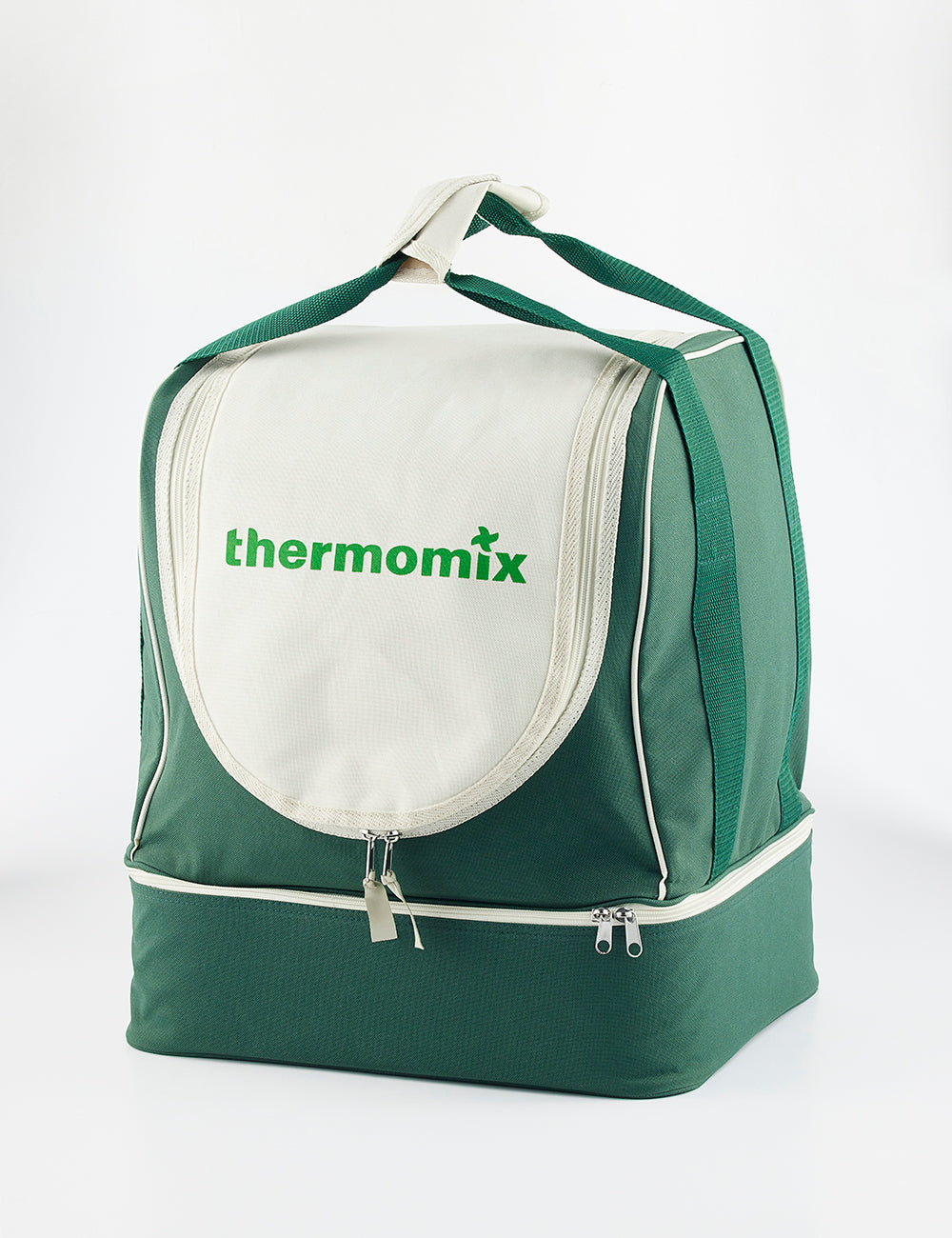 Take your passion for Thermomix® to go with this new sturdy travel bag! The Thermomix® and Mixing Bowl fit perfectly on top, while the Varoma along with all the other accessories, are securely stored in the padded bottom section. Whether it is a weekend getaways in an RV, family trips to grandma's house, or simply to share it with your friends and neighbors, take your Thermomix® with you and enjoy a home-cooked meal in someone else's home.
Your Thermomix® is sure to become your favorite travel companion. Make sure you activate the Transportation mode under Settings of your TM6® before leaving the house.
Safe travels!